For decades the Chairman of the Advanage Foundation, Mr. Nathan T. Edwards was President and Founder of a company that provided its own brand of workforce development services to thousands of young men and women from the underprivileged communities of America.
The objective then, and the objective of the Advanage Foundation's Workforce Development initiative is to first teach the participants how to take charge of their lives, control their own destinies and start to build a career and a better life. During this 'soft-skills' phase, we concentrate on teaching participants how to go face-to-face with potential employers and present/sell themselves in the best possible light.
First we provide attitude and behavior training
Selling one's self or anything else, for that matter, requires self-confidence, the right attitude, people skills, ability to listen and speak and knowing how to get people to like and trust you. In most communities, many of these traits are taught at home and at school. In the communities the Advanage Foundation serves, this is not the case.
Once the participant knows has gotten through our soft-skills behavior and attitude training, we then move to the next phase in which the curriculum is centered about general skills such as computer literacy as well as specific employer's new hire requirements such as those found in the construction industry and in direct selling. One of the first topics will be How to Become a Professional Salesperson.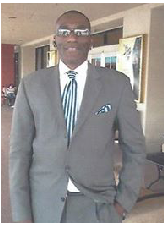 "Thanks for everything you've done for me. My years after Advanage have been full of maturity and growth.
I mean this with all my heart. You and Mrs. Edwards helped turn a young man's life around through trials and tribulations that I unnecessarily put on myself.
Thank you for the opportunity and for shaping me into the man I am today."
Jay Shaffer